Santiago Herrera
Welcome to my corner of the internet
An interview with Stephin Merritt
Posted on Nov. 20, 2022.
---
An interview with the mastermind behind The Magnetic Fields, The 6ths, The Gothic Archies, and the Future Bible Heroes.
Photo credit: Marcelo Krasilcic
Last week (on November 8) I had the enormous pleasure of interviewing Stephin Merritt, the mastermind behind The Magnetic Fields, The 6ths, The Gothic Archies, and the Future Bible Heroes.
As a solo artist, he composed the scores for the Academy Award-nominated film Pieces of April (2003), Eban and Charley (2000), and Dans La Cour (2014). On 2006, he released the soundtrack album Showtunes, which contains three pieces of musical theatre done in collaboration with Shi-Zheng Chen: The Orphan of Zhao (2003), Peach Blossom Fan (2004), and My Life as a Fairytale (2005). The soundtrack to the late Nickelodeon show The Adventures of Pete & Pete featured many of his songs (with The Magnetic Fields, The Gothic Archies, and The 6ths).
On 2014, Stephin published his first book, 101 Two-Letter Words, illustrated by longtime New Yorker cartoonist Roz Chast (Can't We Talk about Something More Pleasant?: A Memoir etc.), in which Stephin has written an original four-line rhyming poem for each of the 101 two-letter words included in The Official Scrabble Players Dictionary.
You can read more about Stephin and all of his projects here.
Santiago Herrera: I am very fascinated by the fact that, even since your first album, you have shown a very intelligent and unique way of writing instrumental arrangements for your songs. Was there perhaps a person (such as your tutor from Berklee) who opened your mind to the idea of doing this type of arrangements?
Stephin Merritt: I did take arranging lessons in high school from a tutor from Berklee College of Music, but she would be horrified by most of my records, because she always wanted me to just make melody the thing you're listening to. But I always wanted to do counterpoint; I always wanted to have the holes between… You have to breathe, so there's always holes between lines, and I always wanted them to be filled, like they are in ABBA. In ABBA, every second, you know what they intend you to pay attention to. It's so meticulously crafted, and apparently that's basically because Benny Anderson always wants to add another track, and always wants to layer more on, and the engineer has to erase or mute things that… yeah. So my arrangement teacher would not be proud of me, I think; I think she would be horrified. What she tried to drum into my head is exactly what I resist doing: simplicity. But, on Quickies, she'd be proud of me, because it's basically a voice and a ukulele, or something like that; a voice and one other thing. She would like that.
SH: If I remember correctly, the first synthesizer you ever had was a Yamaha CS-60, was that also your first instrument?
SM: Oh, not at all. I had guitars... I had my first electric guitar when I was 10. I took lessons on piano, guitar and percussion as a child. The first synthesizer I had was long after I had learned to play other instruments. I also had recorder lessons as well. And I think they are right to teach children recorder. For one thing, there's only so horrible you can sound on a recorder, unlike violin, where you can be unbearable. The recorder is forgiven, it's okay if you are a little flat, you're never gonna be perfect anyway, like ukulele. The recorder is the ukulele of the monophonic instruments.
SH: Did you ask to take the lessons? Or was it something that your mother wanted you to do?
SM: Oh, I asked for it. I wanted to learn.
SH: After all these years of writing songs, have you ever developed a mechanism to deal with writer's block?
SM: I've never had writer's block until recently. I got Covid on the first day the World Health Organization announced the pandemic, March 11, 2020, and my brain hasn't been working properly ever since. Just this week, I finished a lyric for the first time since I got Covid. Fortunately, I have notebooks full of hundreds of songs lying around, so it wouldn't actually matter if I never wrote another song, I'm still not gonna be able to put them all in records before I die. So, my mechanism to deal with writer's block is to wait. That's my only mechanism.

The thing is, I guess I don't have writer's block, I just haven't been able to finish anything. I can start, because the way I write songs is that I sit in a bar and I respond to the music I'm hearing and the conversations I'm hearing. If 'The Hustle' [by Van McCoy] is playing on the sound system, and someone is having a conversation about movies, I may think of what kind of movie would have the theme song of 'The Hustle'. What other songs would be in it? Like, 'Let's Stay Out All Night'. Okay, well, that's a decent title, I would try to write a song called 'Let's Stay Out All Night'.

So, because I work from combining other things, I don't feel like there's a blank page in front of me that is intimidating. Often, I would actually put something on the page, so it's literally not blank when I'm starting, like a doodle, or a word. When I get a notebook, I go through and number the pages before there's anything on them, which contaminates the notebook in a way that I'm never intimidated by the white page, it already has something on it. So, yeah, I have techniques for dealing with writer's block, but I never actually had writer's block until Covid. I can still start, it's just I have a hard time focusing well enough to finish.
SH: And, in order for you to finish a song, do you need to have a deadline?
SM: Deadlines help, yeah, deadlines are good. Deadlines are good for forcing yourself to be finished, to say "well, it's Thursday, so I have to be finished. It doesn't sound good, but it's Thursday, so I have to be finished. How can I quickly make it sound good? I know! I'll turn down everything except the reverb, and it will all be in a cave, and it sounds great! It's a cheap trick, but I need a cheap trick because it's Thursday and I have to be done". So, I love deadlines.
SH: The Charm of The Highway Strip is my favorite Magnetic Fields album, and that whole mid-nineties period is very special to me as well (with records such as Holiday, Get Lost, and The 6ths' Wasps' Nest). Do you remember any highlights from that period?
SM: I like Charm of the Highway Strip for literally traveling while listening to it. I don't remember whether that was my intention when I was making it. I don't usually have favorite things, but Charm of The Highway Strip is my favorite Magnetic Fields album because it works so well with a road going by, with a landscape going by. For me that makes it a particularly special experience, and it's only half an hour long, which is good too.
See The Magnetic Fields live: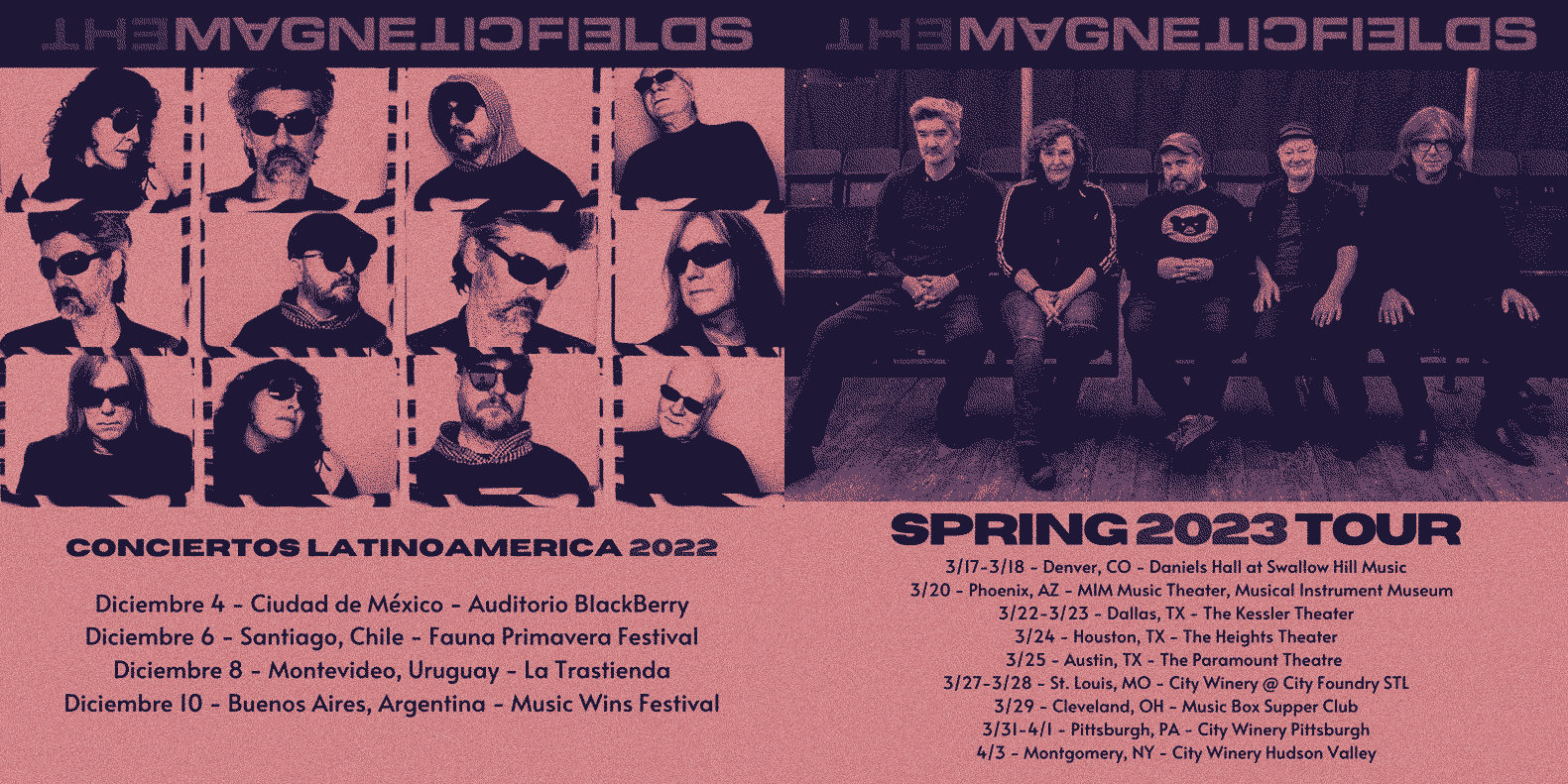 2022 Tour Latinoamérica (Mexico, Chile, Uruguay and Argentina). Get tickets here.

2023 US Spring tour. Get tickets here.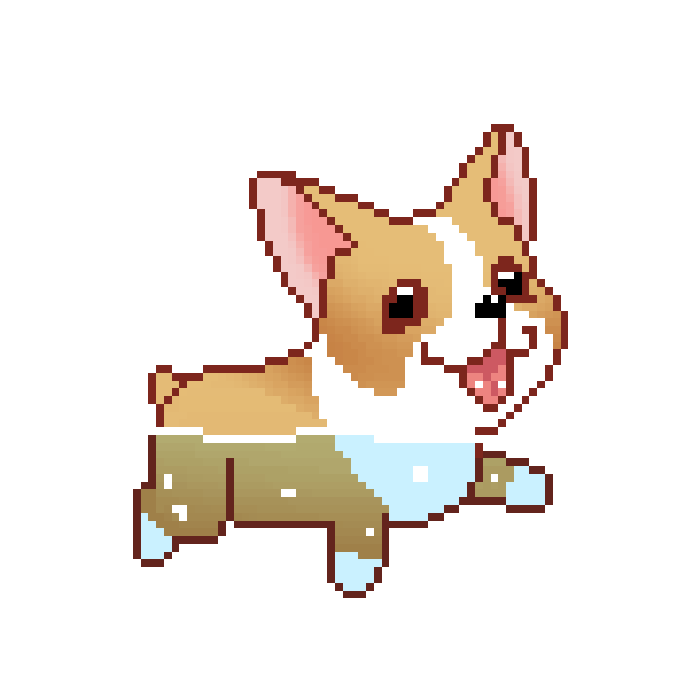 Special thanks to Andrea from Indiefolks, Claudia and the whole Magnetic Fields crew, Delfín, Poke for the camera, Gubos for the Focusrite/Shure, and of course a big thanks to Stephin for the time, it was such a pleasure to talk to you.
And for last, here's a cover of 'Born On A Train' (from The Charm of The Highway Strip) that I recorded over a year ago. Enjoy!