Santiago Herrera
Welcome to my corner of the internet
My favorite shows from 2022
Posted on Dec. 01, 2022.
---
In here you'll find 6 shows that their first season premiered this year,
5 shows that already had at least one season available, and 3 limited series.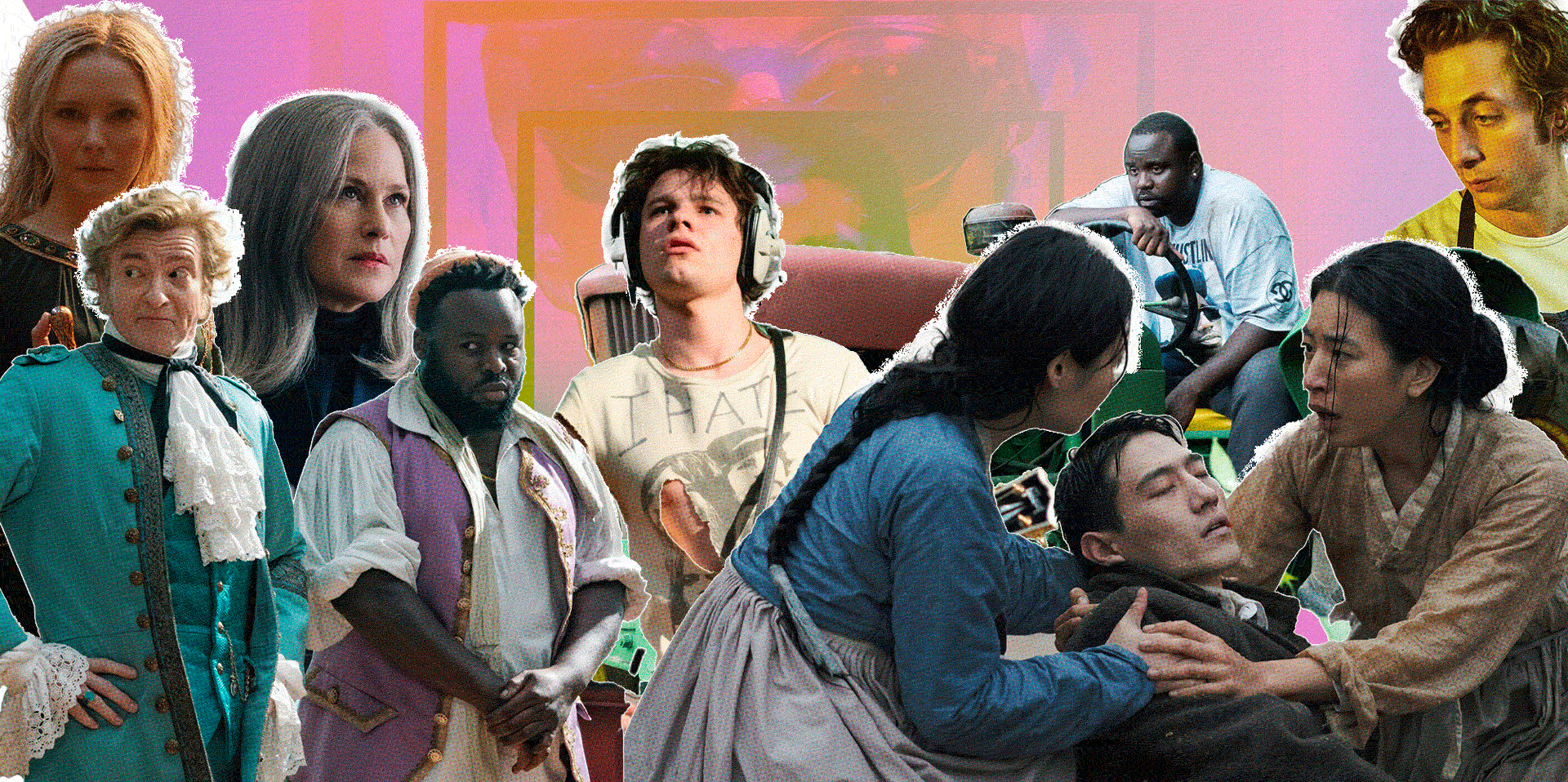 Our Flag Means Death
by David Jenkins
The year is 1717. Wealthy landowner Stede Bonnet has a midlife crisis and decides to blow up his cushy life to become a pirate. It does not go well. Based on a true story.
Our Flag Means Death has been renewed for a second season. The official HBO Max Twitter account shared the renewal news on July, 2022, posting a short clip along with the following caption: "Season 2 is officially setting sail".
How to Watch: Stream on HBO Max.
---
The Bear
by Christopher Storer
Carmen Berzatto, a brilliant young chef from the fine-dining world is forced to return home to run his family sandwich shop - the Original Beef of Chicagoland - after a heartbreaking death in his family. A world away from what he's used to, Carmy must balance the soul-crushing reality of trading in Michelin star restaurants for the small business' kitchen filled with strong-willed and recalcitrant staff and his strained familial relationships, all while grappling with the impact of his brother's suicide.
The Bear will return sometime in 2023 for a second season, according to co-showrunners Christopher Storer and Joanna Calo. "We are so grateful to FX, our insanely talented cast, our crew who worked hard, fast and in the dead of winter, not to mention everyone who watched. And we can't wait to bring you all back to 'The Bear' in 2023,"
How to Watch: Stream on Hulu (USA) and Star+ (Latin America).
---
Pachinko
by Soo Hugh
Based on the New York Times bestseller, this sweeping saga chronicles the hopes and dreams of a Korean immigrant family across four generations as they leave their homeland in an indomitable quest to survive and thrive.
The production on the second season of Pachinko has officially begun production on November 2022. Creator Soo Hugh has a four-season plan for the TV series.
How to Watch: Stream on Apple TV+.
---
Severance
by Dan Erickson
Mark leads a team of office workers whose memories have been surgically divided between their work and personal lives. When a mysterious colleague appears outside of work, it begins a journey to discover the truth about their jobs.
Severance has been renewed for a second season, which has officially begun production.
How to Watch: Stream on Apple TV+.
---
The Lord of the Rings: The Rings of Power
by Patrick McKay · John D. Payne
Epic drama set thousands of years before the events of J.R.R. Tolkien's 'The Hobbit' and 'The Lord of the Rings' follows an ensemble cast of characters, both familiar and new, as they confront the long-feared re-emergence of evil to Middle-earth.
Five seasons are planned for the epic fantasy show. Showrunner Patrick McKay told The Hollywood Reporter that he expects to be working on season 2 "another couple years", so it could be autumn 2024 before we find out what happens next!
How to Watch: Stream on Amazon Prime.
---
The Rehearsal
by Nathan Fielder
The series is set in a world where nothing seems to ever work out as you had hoped, Nathan Fielder gives people the opportunity to rehearse for their own lives. HBO wouldn't say whether it was scripted or more in the vein of Nathan For You.
The Rehearsal has been renewed for a second season.
How to Watch: Stream on HBO Max.
---
jeen-yuhs: A Kanye Trilogy
by Coodie & Chike
Follows the life of Kanye West, in an intimate portrait as he builds his way from singer to businessman and becomes a global brand.
How to Watch: Stream on Netflix.
---
The Andy Warhol Diaries
by Andrew Rossi
After he's shot in 1968, Andy Warhol begins documenting his life and feelings. Those diaries, and this docuseries, take a peek behind his persona.
How to Watch: Stream on Netflix.
---
Pistol
by Craig Pearce
Based on the memoir of Steve Jones, the legendary Sex Pistols guitarist who helped usher in a punk revolution in Britain.
How to Watch: Stream on Hulu (USA) and Star+ (Latin America).
---
The White Lotus (Season 2)
by Mike White
Set in a tropical resort, it follows the exploits of various guests and employees over the span of a week. The second season leaves Hawaii behind and follows a different group of vacationers as they jet to another White Lotus property and settle in temporarily amongst its inhabitants.
HBO officially renewed the show for a third season.
How to Watch: Stream on HBO Max.
---
Hacks (Season 2)
by Lucia Aniello · Paul W. Downs · Jen Statsky
Explores a dark mentorship that forms between Deborah Vance, a legendary Las Vegas comedian, and an entitled, outcast 25-year-old.
HBO confirmed Hacks season three will be dropping sometime in 2023; based on previous seasons, we can likely expect to see it during the spring.
How to Watch: Stream on HBO Max.
---
The Boys (Season 3)
by Eric Kripke
A group of vigilantes set out to take down corrupt superheroes who abuse their superpowers.
The Boys was officially renewed for a fourth season on Friday 10th June 2022, just one week after season 3 premiered on Amazon Prime Video to strong reviews and fan engagement. It's likely we won't see the new season arrive until Summer 2023 at the earliest
How to Watch: Stream on Amazon Prime Video.
---
Better Call Saul (Season 6)
by Vince Gilligan · Peter Gould
The trials and tribulations of criminal lawyer Jimmy McGill in the years leading up to his fateful run-in with Walter White and Jesse Pinkman.
How to Watch: Stream on Netflix.
---
Atlanta (Seasons 3 & 4)
by Donald Glover
The series follows Earn during his daily life in Atlanta, Georgia, as he tries to redeem himself in the eyes of his ex-girlfriend Van, who is also the mother of his daughter Lottie; as well as his parents and his cousin Alfred, who raps under the stage name "Paper Boi"; and Darius, Alfred's eccentric right-hand man.
How to Watch: Stream on Hulu (USA) and Star+ (Latin America).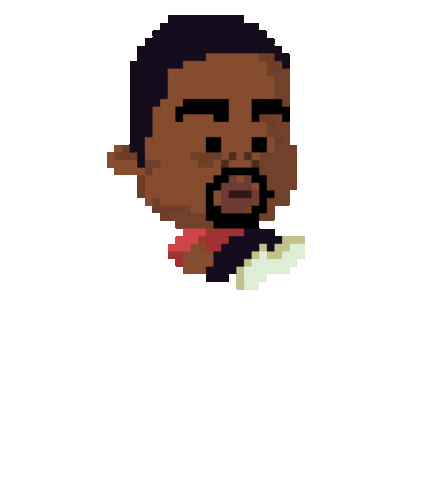 I really hope you enjoyed this list, and let me know in the guestbook if you have any recommendations! Also, stay tuned as I'm also going to be posting my favorite movies & music records from this year as well!